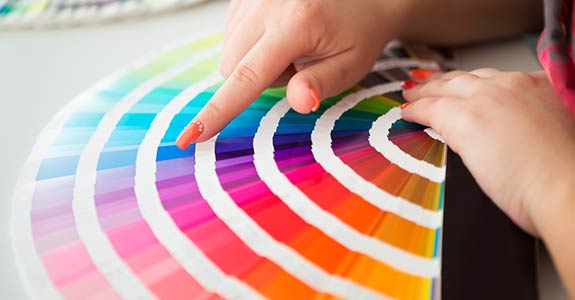 Free State Printing Inc. is your ideal source for copying, shipping and book printing in Annapolis. For our color copying, we use a Konica Minolta digital press, while black and white copy is handled using our Ricoh digital presses. You can rest assured that your finished product will always be of the highest quality. Our service offerings include:
Graphic design: If you need excellent graphic design in Annapolis, you don't need to pay top dollar to a fancy marketing firm. For quality graphic design services in Annapolis, look no further than Free State Printing Inc. Whether it's a book, flier or something else, we can help you with layout, word processing, scanning and more.
Copying: Both our black-and-white and full-color copying options are quick, efficient and competitively priced. We guarantee you'll be pleased with the quality of the result.
Printing: Printing is our bread and butter, and we can print just about anything. That includes books and periodicals, so if you're looking for affordable magazine printing in Annapolis, give us a visit today.
Mailing and shipping: Mailing and shipping: Free State Printing Inc. is proud to be your local one-stop shop for address labels, envelopes, packaging and shipping. We are staffed with mailing professionals and equipped for all types of permit mailings, first class, standard (bulk), non-profit and we can save you time and money. We have inserters, tab sealers, we affix live stamps, address, barcode, sort and we deliver to the Post Office everyday.
Stickers and signs: From bumper stickers to lawn signs, our printed materials will get your message across clearly and stylishly. If you're working for a campaign, business or nonprofit, give us a call today to find out about our affordable rates. We especially value helping other local businesses increase their visibility.
Binding: If you have a book or memo that needs binding, we're the place for collating, folding, stapling, tape binding, GBC plastic comb binding and more.
Raised print: We specialize in raised printed stationery, invitations, business cards and more.
If you ask local residents about print shops in Annapolis, they'll tell you that Free State Printing Inc. has been their number one choice for 35 years. Call us at 410-269-1484.