Free State Printing Inc.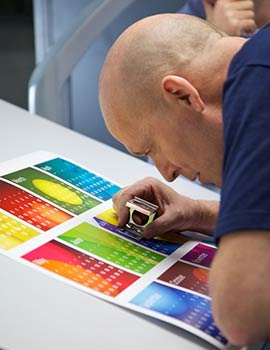 For all your printing, packaging and mailing needs, trust Free State Printing Inc. We have over 40 years of experience providing quality print services to Annapolis area businesses and residents, and we look forward to putting your vision on paper with the highest quality digital equipment in the area.
Free State Printing is the premier digital printing service in Annapolis. We provide a wide range of imaging services, including digital color copying and printing, high speed black and white duplicating, engineering copying and scanning in all sizes.
Print Shop in Annapolis, MD
We produce, books, magazines, newsletters, stationery, postcards, business cards, tickets, forms, flyers and posters. We're happy to take on a print job of any size or ambition. We're also proud to be woman owned, staffed by Annapolis residents and we love supporting our fellow local businesses and residents, so whether your print job is personal or business related, we're your ideal print shop in Annapolis.
Because we value our employees and profession in the same way we value our customers, we're a strong member of the Communication Workers of America (CWA) as well as the Columbia Typographical Union, which is the oldest workers' union in America. We know there are a lot of chain printing shops you could use instead, but only at Free State Printing Inc. will you be supporting both a local business and a longstanding tradition. Customers choose us for all their printing services in Annapolis because:
We offer a wide range of printing and mailing services.
We use excellent equipment to give you the very best finished product.
We've been a proud local Annapolis business for over 40 years of experience.
Our printing professionals are knowledgeable and friendly.
We're a strong member of both the CWA and the Columbia Typographical Union